Class of 2021
What is a Senior Rep?
---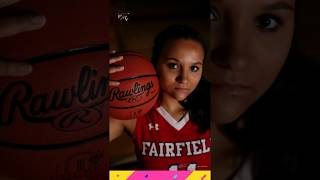 Its a pretty amazing High School Senior that loves meeting new people, getting their photo taken, involved in their school and community, and doesn't mind stepping in front of my camera a few times throughout the year! As a Senior Rep you get a TON of perks! THREE *** group shoots throughout the year so you can always have some new things to post, your very own senior session, and rewards for every senior you have book with us. Professional Makeup and a blowout to help you be on point for your senior session or a Professional Cut and shave for our young men! ***3 sessions will be: a 15 minute mini session to have photos to share, your actual senior session, and a Cap & Gown session in the spring. Due to covid-19 we are not able to provide hair and makeup. ​ Your Job is to be awesome, and mine is to capture all that awesomeness so you and your family can post your photos throughout the year and let your friends know why its so great to be a senior for Emi Memories!
---
What is required for a Senior Rep?
---
First be a junior or senior for the 2020-2021 school year! In order to receive your discounts, get your makeup and blow out (cut and shave), and attend the awesome group sessions throughout the year; All I ask is that you share your photos at least 2 times on your social media sites per month and tell others about Emi Memories! Thats it! Pretty easy right? Plus lets be honest you'll already be doing that because your photos are going to be awesome, and who doesn't want to share some amazing pictures of themselves. ​ **Your own Senior Session must take place before September 1, 2020! **This requirement has changed during Covid-19. We ask that you do a 15 minute mini session by December to have photos to share. I look for seniors who will work well with not just me but also the other reps. I want you to be as excited as I am for these sessions! And excited to share about your experience with Emi Memories. I want you to have an incredible experience to add on to your final year in High School. Your senior year is such a special time and Id be honored to be apart of that experience! ​ I just ask that you be respectful of my business, its part of me! If you're looking just for free photos then this program is defiantly not for you, and that's totally okay! If you want to just do a personal senior session let me know!
---
Does it cost to be a rep?
---
Yes it does, but its at an amazing discounted rate of $275 for my Senior Reps! It is similar to if you were booking a senior session through me normally. HOWEVER not only do you get your makeup and a simple blowout or curl style professionally done for your senior session, you also receive special group shoots throughout the year, and receive discounts on extra digitals, prints, and albums (a $700 value!) And you have the amazing opportunity to get cash just for referring seniors our way by sharing your gorgeous pictures! Ill give more info on this once you've been accepted. ​ The group sessions include a fall or winter session to stylize those fun colors and fall fashion, spring session because who doesn't love all those pretty flowers, and a goodbye shoot with you in your cap and gown to set off for the end of your senior year! ​
---
How do I know when im accepted?
---
I review all the applications in order of when i receive them and only accept a limited amount from the surrounding high schools. If i think you'd be a perfect fit for us then I will set up a phone interview with you and your mom/parent to answer any other questions and send over the contract. If you decide that being a senior rep isn't for you and you just want to do your own personal session that is totally okay! I will simply offer your spot to the next girl in line. I want you to be 100% hyped to be a senior rep so don't feel pressured to join if its not for you!
---
Do I have to attend every group shoot?***
---
No! These group sessions are for you to help you get new photos to share with your friends and on social media. I totally understand that you have spots, clubs, college tours, big exams to study for, and SOO much going on in your senior year. However, I do expect you still to be posting content throughout the year and sharing your promo with friends and other juniors and seniors. I will provide you a schedule once we have set up all our senior reps so you can plan if you need to call off work or plan around activities. **We will not have group sessions due to covid-19 but you will still recieve your mini session!
---
Do I get individual photos during the groups sessions?**
---
Yesss!! Actually the majority of the group session is mini individual sessions! Depending on how many senior reps we accept this year it will be about 15 minutes per mini session or about 5 photos per group session. But of course you deserve so much more than just a mini session! That is why we also set you up with your personal senior session that is 100% about you! Your own session will last about 2 hours and is fully customized to you. **Due to covid-19 we will not be doing group sessions. But you still will be able to do mini sessions!
---
Do my friends get anything special when they book with my promo?
---
Yesss! They will receive a discounted senior session and their own personal app for their senior year. While you receive $20 for sending more amazing seniors that book with us are direction!
---
---